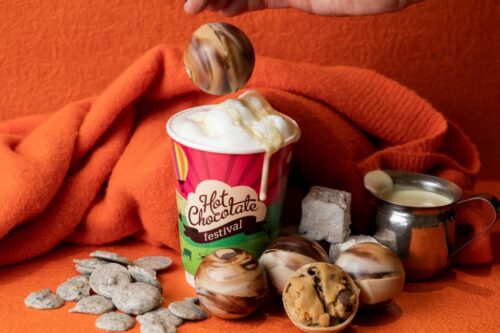 It's been four weeks of fun, but our 2023 Hot Chocolate Festival must come to an end. Don't miss your chance try the last of our 31 Festival flavours before we stop whisking next Thursday.
Make a date to join us before 5pm 31 August
at our Great Ocean Road, Yarra Valley and Mornington Peninsula Chocolateries – or be sure to get your online orders in so you can create some decadence at-home with our creative DIY Kits!
Don't miss these never to be repeated flavours…
We may saved the best flavours 'til last with eight final creations to try at our Chocolateries. Take a drive to the Surf Coast, the Yarra Valley or pop in to Flinders for showstopper flavours featuring chocolate balls to melt, divine croissant biscotti to dunk and decadent brownie rings to slurp.
Get your temperature rising with flavours such as Caramelised Banana Waffle, Triple Choc Cookie Dough, Mexican Brownie Ring plus a Happy Little Vegemite and Harry Potter inspired 'Anything From the Trolly Dear' the kids will just love.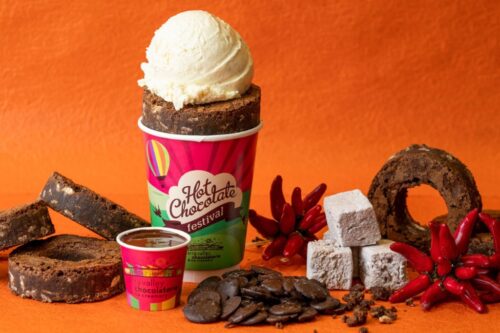 Last chance to order
DIY Kits to whisk up at home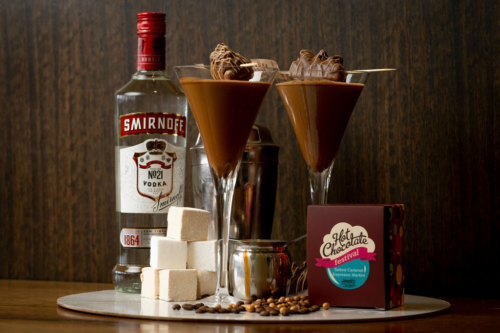 Can't make it the Hot Chocolate Festival before 31 August?
Never fear, our clever Chocolatiers and Pastry Chefs have transformed some of this year's flavours into decadent DIY Kits you can order online for Australia wide delivery.
Complete with flavour infused couverture melts, giant marshmallow and interactive elements to dunk, just add your choice of hot milk for some Festival fun at home, anytime.
Pick and mix your favourites from our limited edition e-store menu or go for our Hot Chocolate Festival Box of 16 different flavours. There's even a puppacino kit for your pooch!
Place your Hot Chocolate Festival At Home order
before midnight 31 August.